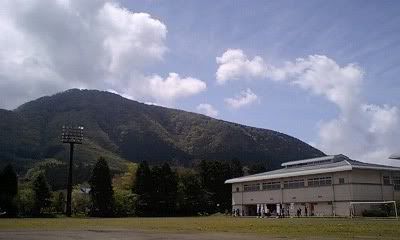 YOU CAN (NOT) ADVANCE
ON BLU-RAY IS SO AMAZING IT'S DISGUSTING.
AGAINST ALL REASON, I ACTUALLY
TEARED UP
DURING THE BIG ACTION SEQUENCE PORTION THAT ALWAYS TAKES MY BREATH AWAY, BECAUSE I JUST COULDN'T BELIEVE HOW IMPOSSIBLY GORGEOUS IT LOOKED ON BLU-RAY.
The sound system they set up in the gym was insane, too! It was clearly state-of-the-art surround sound setup, which was so funny to have in a
middle school gym
! Even though the screen they were showing on wasn't that big, between the Blu-Ray visuals and the surround sound making me jump a few times, I felt like I was seeing it in IMAX.
They claimed the version we saw was different from the DVD version, but I don't really trust GAINAX on that point (I think it could be just one shot that changed). They inserted a
lot
of shots here and there (a bunch of scenery, and a few to pump up the action scenes more), but there were only two brand-new scenes... One was with moar Kaji, YAY.
(There's now hidden SPOILERTEXT in the comments, people who have style?=mine set for browsing, be warned!)
( Evangelion Tokyo-3 Event report: 5/08/10 )
And, hey, TWO AND A HALF WEEKS UNTIL THE DVD! Almost there! :)